My name is Deborah Carman
Hello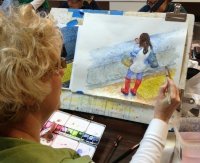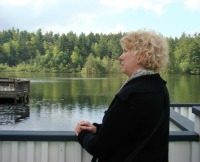 ​"I have always loved the look of watercolor. It's an unpredictable medium that's full of surprise with every stroke of the paintbrush."
Deborah is mainly self-taught and with the help of workshops she has attended, has developed a style she loves that's loose and impressionistic. Her subjects range from "figures" to "still life" and everything in between but her favorite subject to paint is..." "the face."
Originally from northern Indiana, Deborah now resides in Mt. Juliet, Tennessee with her husband. She enjoys painting in her art studio that was built just for her. She also enjoys singing, playing the piano, mountain dulcimer and ukulele and spending time with her eleven grandchildren, many of whom are her painting subjects.